Measured, supplied & fitted by professionals
Karndean is a family-owned UK-based business that has grown since the 70s to become an international leader in floor design, specialising in the manufacture of stylish, practical luxury vinyl flooring in a wide range of colours, textures and sizes.
Focusing on close attention to detail, Karndean has developed a process by which wood and stone effect colours and textures are reproduced to the highest possible degree of realism – being virtually indistinguishable from the materials that inspire the designs but offering significant advantages in terms of design flexibility, maintenance and cost.
Whatever your space, whatever your style, you're bound to find a look that's just right for you in our wide range of beautiful, high quality Karndean Designflooring.

We invite you to visit our Wimborne showroom; we display a wide range of samples, and can offer catalogues & good advice to help you select from the many options available in the Karndean range.
Our Service to You
We offer free estimating & measuring
And free delivery of your new flooring
We will uplift & dispose of your old flooring
We will move & replace your furniture
We will prepare the subfloor
And lay your luxurious new flooring
Design Strips & Borders
Add a keyline or tramline border to define your living space. A single strip can run along the edge of the room or around furniture. Other decorative geometric & patterned borders and feature designs are available for all types of flooring; the design possibilities are endless. Karndean design strips can be placed between tiles to create a natural grouting effect, and are available in a range of tones, textures & sizes. Please ask for details.
Below is a small sample of the full range of Karndean flooring available in each of the collections; please contact us to request a catalogue or to ask any questions; or simply visit the showroom.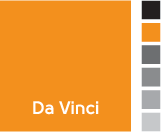 Traditional, with a modern twist. The Da Vinci collection offers 12″ x 12″ stone effect tiles, 16″ x 16″ limestone & ceramic look tiles, and 36″ x 3″ wood look planks with distinctive bevelled edges. Add strips and borders to make it your own.
Unique, iconic designs. Rich, realistic textures. Michelangelo offers 12″ x 12″ pebble & mosaic tiles, and 16″ x 16″ metallic tiles. Add design strips and borders to make it your own.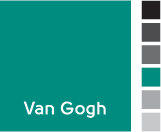 Warm and inviting. Van Gogh offers all the benefits of wood, but with built-in practicality. Available in large scale 48″ x 7″ plank sizes in a range of rustic, classic and contemporary looks.
Fresh & contemporary. Opus offers wood look planks in sizes 36″ x 4″ , 36″ x 6″ and 48″ x 9″, and large 18″ x 18″ and 18″ x 24″ tiles. Metallic looks available. Add design strips to personalise your floor layout.
Karndean's widest and most affordable range. Knight Tile offers a fabulous choice of wood and stone looks with realistic detail and soft, brushed textures. 36″ x 4″ and 36″ x 6″ wood look planks; 12″ x 12″ square and 18″ x 12″ rectangular tiles. Limewood and white painted effects, realistic slates & more. Add strips and borders to make it your own.
Karndean's easy to fit, quick to install range. With its innovative K-Wave friction grip backing that holds the product in place, LooseLay can be installed over almost any existing hard floor.
Perfect for permanent or temporary use, for rooms where you require access to underfloor services, or want to reduce sound passing to rooms below, and so much more… 100% recyclable too!
Elvin Interiors & Blind Spot
36 West Borough
Wimborne
Dorset BH21 1NF
01202 885454